Modulation couldn't be easier.
Integrate
gives you access to 2 modulation envelopes, 3 LFOs and a modulation matrix, primed to add some
evolving texture
to your patch. The modulation envelopes have a tension parameter to let you
fine tune
their curvature. The LFOs can run in various different waveforms, including a "Chaos" mode which generates a random sample a rate of 1kHz. All the modulation sources can be sent to any of the
106 destinations
.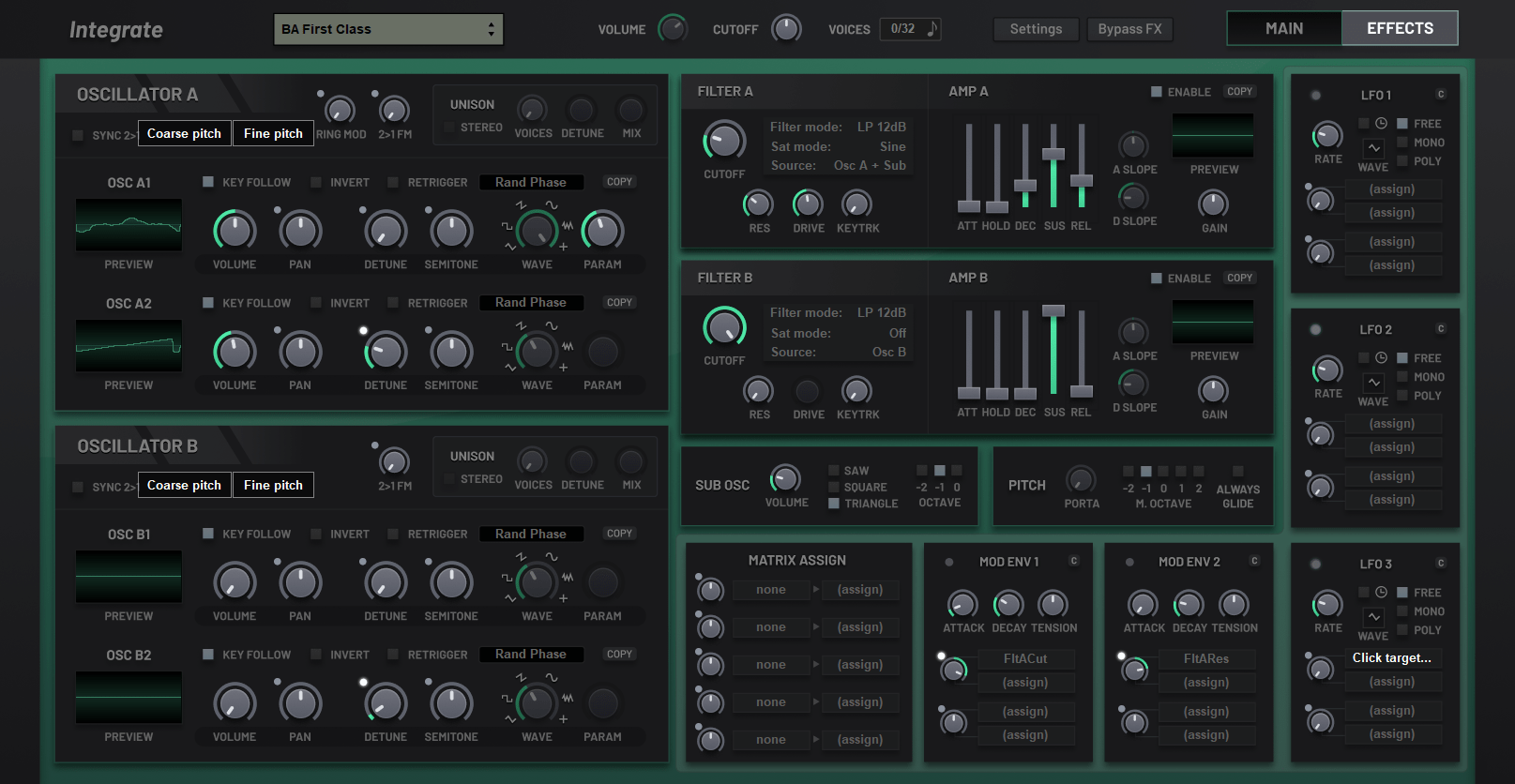 When selecting a modulation destination, simply click any of the highlighted controls.
All your patches. Right where you left them.
Whether you're browsing the factory banks totalling over 200 patches or organizing you're own creations, the Patch Browser is always there to help you with your task.